YOYO in Action at Kesseböhmer HQ
Kesseböhmer equips its new building complex with the YOYO smart ergonomics system.
At Kesseböhmer's headquarters in Bad Essen – Dahlinghausen, 3,500 square meters of new office space were created as part of an initiative to scale-up production.
Employees are now looking forward to 110 YOYO-controlled, ergonomic workstations with height-adjustable desks and TRILUX HCL lighting. Thanks to the information stored in the YOYO app on users' height, age, and gender, all workstations can be tailored precisely to personal requirements. The development team is eagerly anticipating the feedback from employees, which will help make YOYO even better.
Anyone interested in finding out more about the feel-good working atmosphere promoted by the award-winning YOYO system is cordially invited to gain firsthand insight at the office. Simply make an appointment here.
With YOYO IoT goes office: After booking a workplace can be adjusted to every single employees needs, as shown here (Kesseböhmer desk, chair and Trilux bicult light).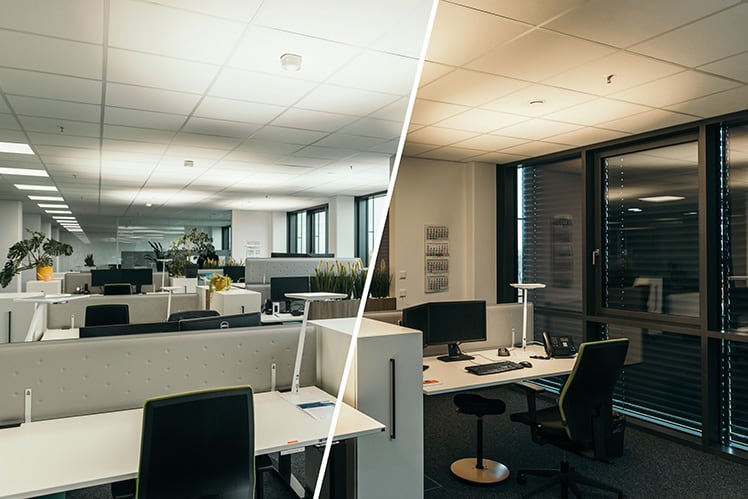 Human centric light with the YOYO-controlled TRILUX Bicult office luminaire: activating cool light during the day; relaxing warm light in the evening.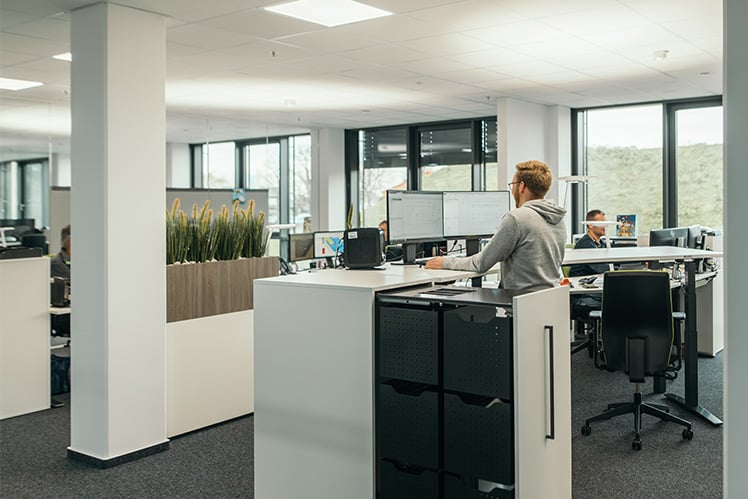 Ideal desk height in the Dahlinghausen office: YOYO makes ergonomically correct working posture easy.