at a glance:
YOYO is the integrated office solution for personalized ergonomics in intelligent workplaces.
It incorporates innovative software and hardware components into a sophisticated system in which all the elements interconnect perfectly: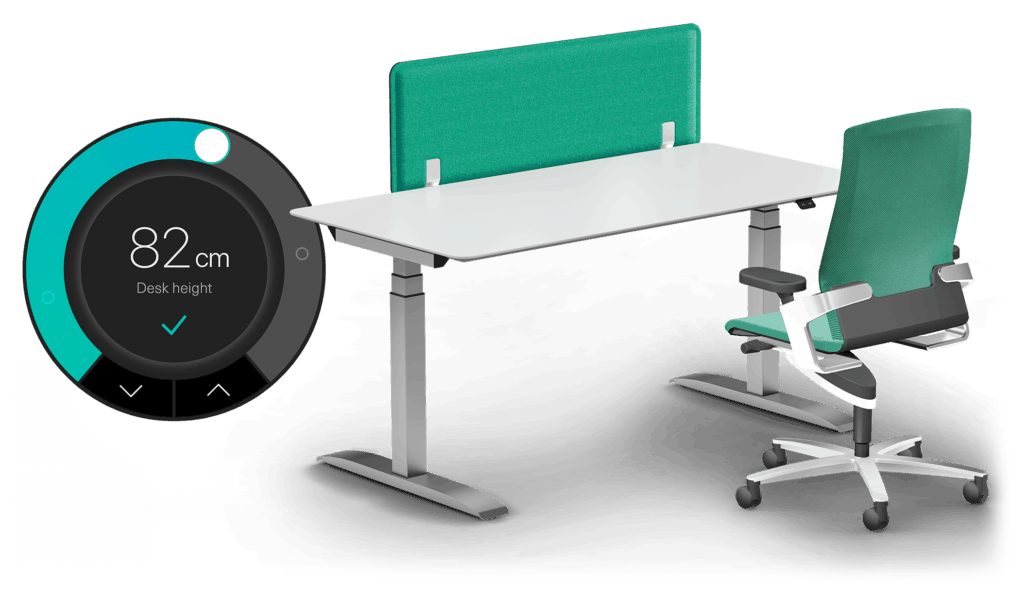 Workstation reservations and ergonomics – on your smartphone.
The YOYO app serves as each employee's user-friendly control center. With it, you can book workstations and adjust all the elements of a typical desk. (A desktop version is currently in development.)

Control the "hardware" of any ergonomic workstation.
YOYO Box connects each workstation to your reservation system. At the same time, it brings together all the ergonomic components of a workstation (desk, chair, light, etc.) and makes them manageable via the YOYO app.

A nerve center for data; an interface to your IT architecture.
YOYO Hub incorporates YOYO into your IT environment through a simple, standardized interface. This enables it to communicate directly with your facility management system, for example. If your company doesn't have its own reservation system, YOYO Hub can also serve as a full-fledged desk-sharing solution.