Work healthier in the home office! Ergonomics App YOYOERGONOMICS
in version 1.2.5 released in AppStore and PlayStore.
Even in the home office, your back doesn't care where you work. Time for an ergonomics app that makes a difference in how you work.
Because working ergonomically is not a luxury – the most common reason for failure in the office is back pain. After all, evolution has prepared humans for movement. And not for hours of sitting in front of a monitor.
The best working position is always the next one.
Movement is the solution!
The YOYOERGONOMICS ergonomics app therefore brings movement into your working day. As a digital assistant, it helps you work healthier – according to goals you set yourself. The app calculates optimal sitting and standing positions based on your body measurements. And then reminds you to change your working position regularly.
For these changes, it then takes just one click of the mouse and your height-adjustable desk moves to a preset height. Whether PC, Mac or smartphone – your desk responds promptly as if by magic.
The regular change of working posture stimulates the circulation and thus demonstrably leads to higher concentration and performance. It is also healthier to alternate between different parts of the body. If you stick to your own ergonomic guidelines, you will be rewarded by your personal ErgoScore. See in the history how your ergonomic behavior develops positively.
Healthier working is now just a click away.
By the way: YOYOERGONOMICS grows with your company: With the YOYO Smart Ergonomics app, effective desk sharing is child's play. Learn more about the office of the future here.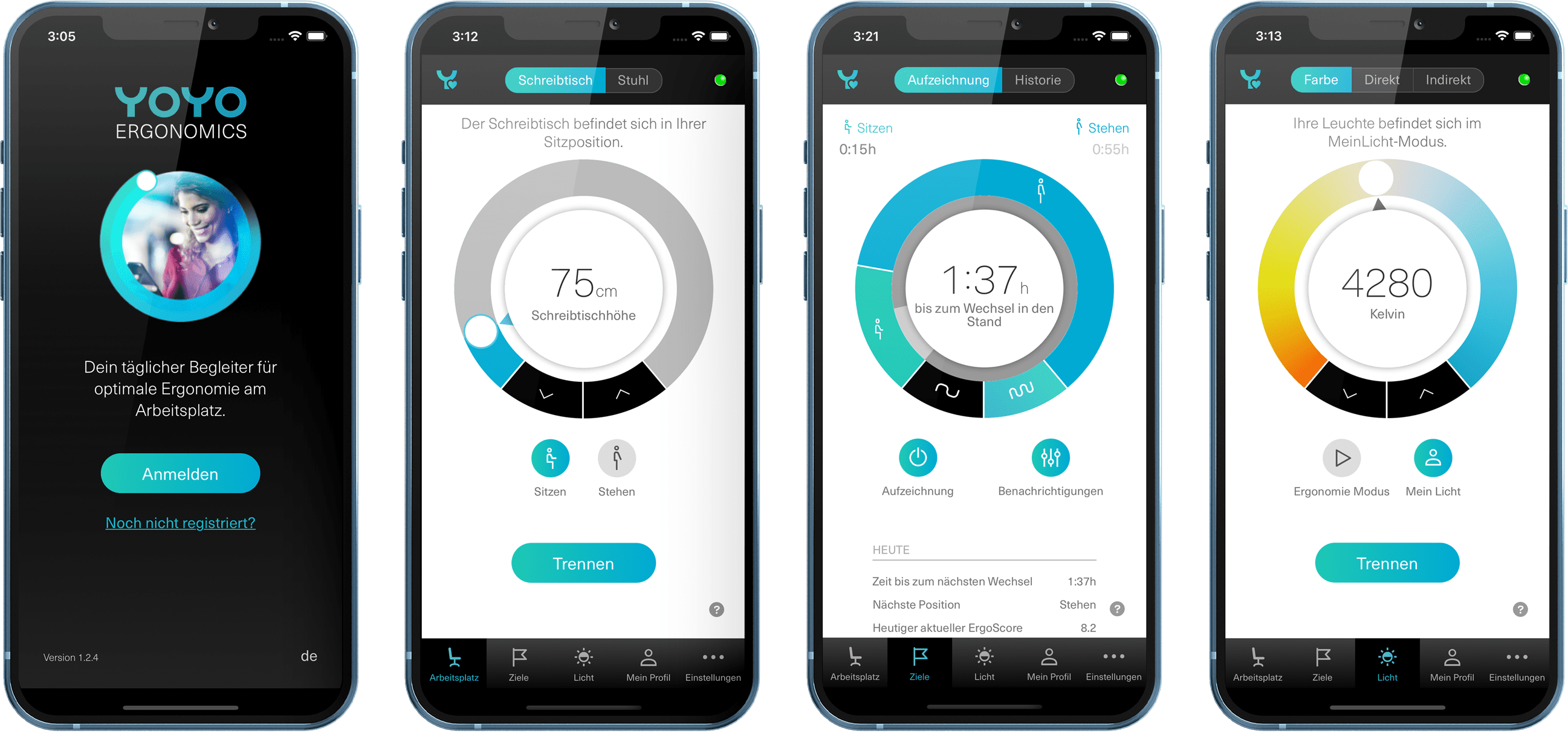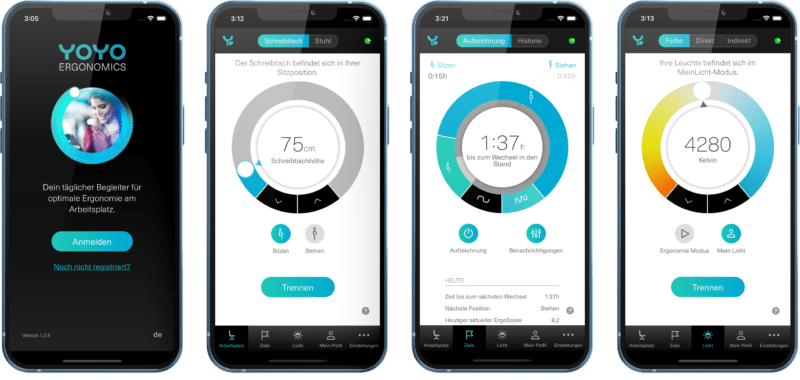 YOYOERGONOMICS makes healthy work fun!
Set your own ergonomic goals
and the YOYO app does the rest – at your fingertips!
YOYOERGONOMICS  1.2.5

Operation of compatible height-adjustable desks via mobile app and (coming soon) via Windows PC and Mac.
(Apps available for Android from version 10.0, iOS from 13.0, Windows from 7.0, MacOS from 10.4. Compatible with desk controls from Kesseböhmer, Logicdata, Jiecang. Detailed information at yoyo@kesseboehmer.de)
Individually calculated table heights for sitting and standing positions based on personal body measurements.
Individually definable ergonomics targets.
Push notifications on scheduled position changes.
Personal ErgoScore on ergonomic behavior with 14-day history.